Mortal (凡夫) is a free and open source AI for Japanese mahjong, powered by deep reinforcement learning.
The development of Mortal is hosted on GitHub at https://github.com/Equim-chan/Mortal.
A strong mahjong AI that is compatible with Tenhou's standard ranked rule for four-player mahjong.
A blazingly fast mahjong emulator written in Rust with a Python interface. Up to 40K hanchans per hour1 can be achieved using the Rust emulator combined with Python neural network inference.
An easy-to-use mjai interface.
Serve as a backend for mjai-reviewer (previously known as akochan-reviewer).
Free and open source.
This doc is work in progress, so most pages are empty right now.
Read this post for details regarding this topic.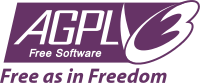 Copyright (C) 2021-2022 Equim
This program is free software: you can redistribute it and/or modify it under the terms of the GNU Affero General Public License as published by the Free Software Foundation, either version 3 of the License, or (at your option) any later version.
This program is distributed in the hope that it will be useful, but WITHOUT ANY WARRANTY; without even the implied warranty of MERCHANTABILITY or FITNESS FOR A PARTICULAR PURPOSE. See the GNU Affero General Public License for more details.
You should have received a copy of the GNU Affero General Public License along with this program. If not, see https://www.gnu.org/licenses/.

1
Evaluated on NVIDIA GeForce RTX 4090 with AMD Ryzen 9 7950X, game batch size 2000.